Oh yeah? Well you should see the OTHER dog!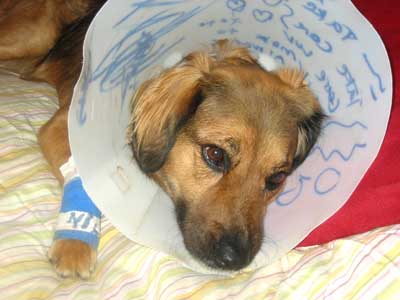 Zara
Photo by: Diana Harris, Gwynn Oak, Maryland
Says Diana, "Zara is 2 1/2 years old, a mixed Shepherd/Rottweiler. She had some minor surgery and had to wear her 'Party Hat' as we called it." (Looks like the "party" pooped poor Zara!)
Paw-purr-ee selection, September 27
« previous | home | next »
The comments to this entry are closed.
« previous | home | next »