"Sorry pal, can't let you in. You're not on the list."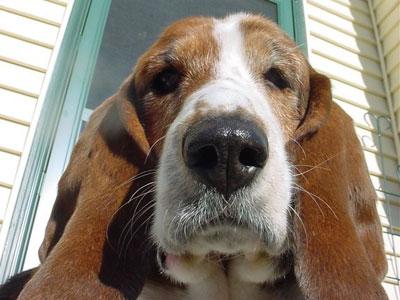 Lily
Photo by: Patricia Mayer, Cincinnati, Ohio
Lily is a nine-year-old Basset Hound, "who will wear hats and costumes, ride floats and walk in parades to raise money for Basset Hound Rescue."
In her off hours she works as a bouncer at Kennel 54.
Honorable Mention, September 22
Daily Winner, September 15
The comments to this entry are closed.