I freckle easily, so a high SPF is simply imperative.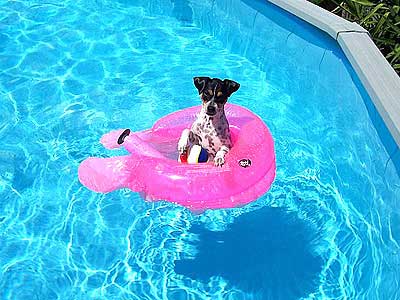 Minnie
Photo by: Mary Lyons, Pompano Beach, Florida
"Minnie is my 5 month old rat terrier," says Mary. "She loves to go in the swimming pool and when she wants to rest, she gets on 'her' raft and floats for awhile."
Weekly Winner, Week 3
Daily Winner, September 29th
« previous | home | next »
The comments to this entry are closed.
« previous | home | next »