Duuude, what was in those Milkbones?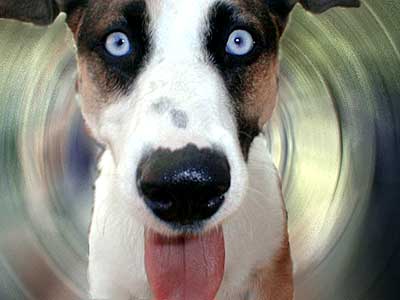 Nitro Fish
Photo by: Kathleen Fuller, Cincinnati, Ohio
Says Kathleen, "Those big blue eyes belong to my dog, Nitro Fish. She is the classic American mutt. Who knows what her lineage is? She is definitely daddy's girl and loves to cradle her head on his chest in the evening before going to sleep. She loves it when he gives her a piece of licorice (her favorite treat). She will eight years old this November."
Weekly Winner, Week 2
Daily Winner, September 27
« previous | home | next »
The comments to this entry are closed.
« previous | home | next »