Dog? Cat? Ha! A ferret's where it's at!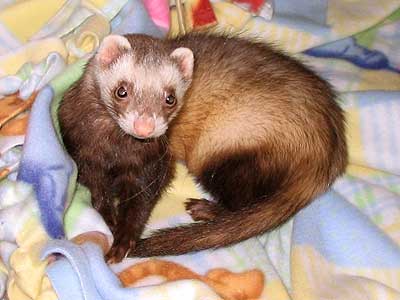 Pooh Bear
Photo by: Becky Watson, New Brighton, Pennsylvania
Sadly, Pooh Bear is no longer with us, but he "was the love of our life," says Becky. "He was such a gentle little man. He was forever making us laugh, he stole our hearts and in the end he pretty much took it with him. He is sorely missed here, but we have since fostered a little guy named Willy. Here is my picture of Pooh. Please enjoy as he was about 1.5 years old in this shot."
Daily Winner, September 28th
« previous | home | next »
The comments to this entry are closed.
« previous | home | next »