Pssst, Mom? I love you!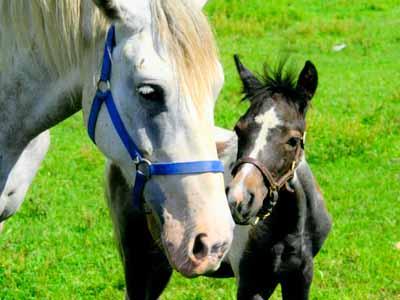 Bettie and Barney
Photo by: Helen Trimble, Rising Sun, Maryland
When he's not with Mom, Barney also has the Trimble family's other "pets"--Harry the squirrel, Crickey the frog, Lab mixes Daisy and Spanky, Chip the calf and Buffy the pomeranian--to play with.
Daily Winner on September 19th.
« previous | home | next »
The comments to this entry are closed.
« previous | home | next »