This is low-fat milk, right? Oh, who cares.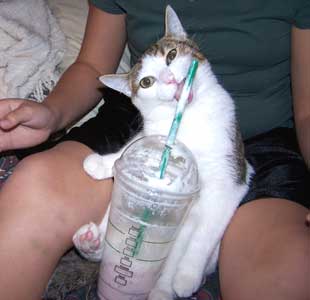 Cassie
Photo by: Judy Hallowell, Fort Worth, Texas
Once Cassie "took over" Judy's daughter's frappucino, "the cat had full control long enough that we took about ten photos. She had foam all over her nose before she was finished!"
Paw-purr-ee selection, September 28
« previous | home | next »
The comments to this entry are closed.
« previous | home | next »